Splash Pools Services in Arlington, Texas
With the climate in Arlington, Texas being hot, humid summers and mild to cool winters, outdoor spaces are becoming more and more popular than ever. This haven will provide you with the tranquility and peace of mind that nature offers to relax in the evening and on the weekends. Creating a comfortable and stylish outdoor space can significantly increase your home's charm and value too.
We at Splash Pools work with our customers to convert their backyards into more comfortable and functional spaces. We offer an array of outdoor living solutions, from pool construction to remodeling, outdoor kitchens, patios, decks, and more.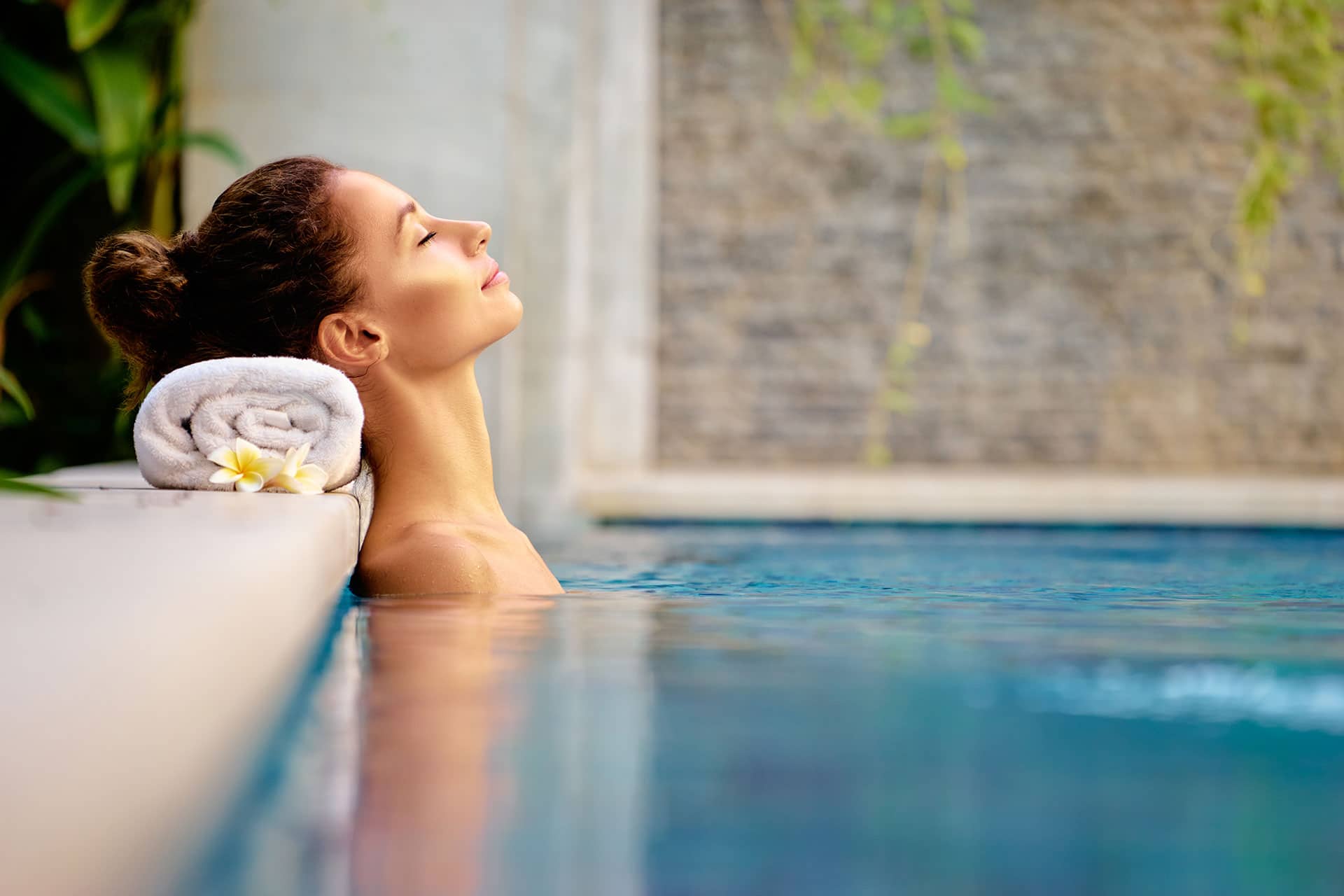 New pool construction in Arlington, TX
One of the most exciting decisions you can make as a homeowner is to decide to invest in a pool. Our knowledge, expertise, and commitment mean that your pool will be your personal style statement – whether you want a pool to stay fit or you just want an exquisite utopia. You can rely on us to build you a custom pool that is safe and welcoming. Each pool we construct is tailor-made with the latest materials and technology. Our team of experts will assist you in selecting the style of pool that is right for your needs and space.
Pool remodeling and renovation in Arlington
Your pool should be your own personal oasis where you can unwind. However, general wear and tear and element exposure can take its toll over the years. Like many other amenities at home, sometimes a remodel, or an upgrade is necessary, and it is no different for pools. Our extensive experience means that we can carry out any kind of pool renovation or remodeling that you may need.
Outdoor Kitchens
With everyone entertaining outside these days, the best place to cook is in your own outdoor kitchen. A well-designed outdoor kitchen gives you and your family a lovely outdoor entertaining area that brings together family and friends. We offer several different kitchen layout styles and finishing materials to personalize the area so that it can compliment your home and style perfectly.
Pergolas, Pavilions, Patios, and Decks
Let Splash Pools extend your living space to the outdoors with our customized range of pergolas, pavilions, patios, and decks. They not only enhance your outdoor area but add a touch of comfort and sophistication. They are perfect for enjoying your morning cup of coffee, entertaining friends, or just relaxing. The different styles and designs available are well suited to all kinds of homes in Arlington, Texas.
Our team has many years of experience in the industry, which means maximum quality control. We are also fully aware there are many choices when looking for someone to help with your outdoor space, which is why we take every detail seriously. With Splash Pools, you get a truly custom area that is one of a kind. You can draw on our extensive experience regardless of how unique your requirements are, and together, we will develop an outdoor space that will make you never want to leave your backyard.
Why hire Splash Pools?
End-to-end services for pool building, remodeling, outdoor kitchens, pergolas, pavilions, patios, and decks
Timely completion of projects
Great quality workmanship and safety
Highly qualified design and construction team

One of the most reliable and skilled pool contractors servicing Arlington, Texas
Our desire for delivering the best is what inspired us initially and is still driving us today. Our commitment to service and quality is unparalleled and has earned us a reputation as one of the most reliable and trusted pool construction and renovation companies that services Arlington residents.
Get in touch with us at 844-977-5274 to get a free design estimate and expert advice for all your outdoor requirements.