Dive into your very own backyard oasis! You share the dream, and we'll do the rest.
The Value of a Custom Swimming Pool 
A pool is so much more than a pool. For some of our customers in Benbrook, TX, a pool is a place to gather with friends and family more often. For others, it's an important piece of their health and wellness. Others love how a pool complements their home's aesthetics, especially when the pool is custom-designed to fit your space.
In other words, the value of a custom swimming pool is whatever you choose it to be.
One of the advantages of choosing a custom swimming pool is the ability to expand your options. You're not limited to rectangles and a single set of stairs. Instead, you take on the role of designer and can choose all the features you want in a pool.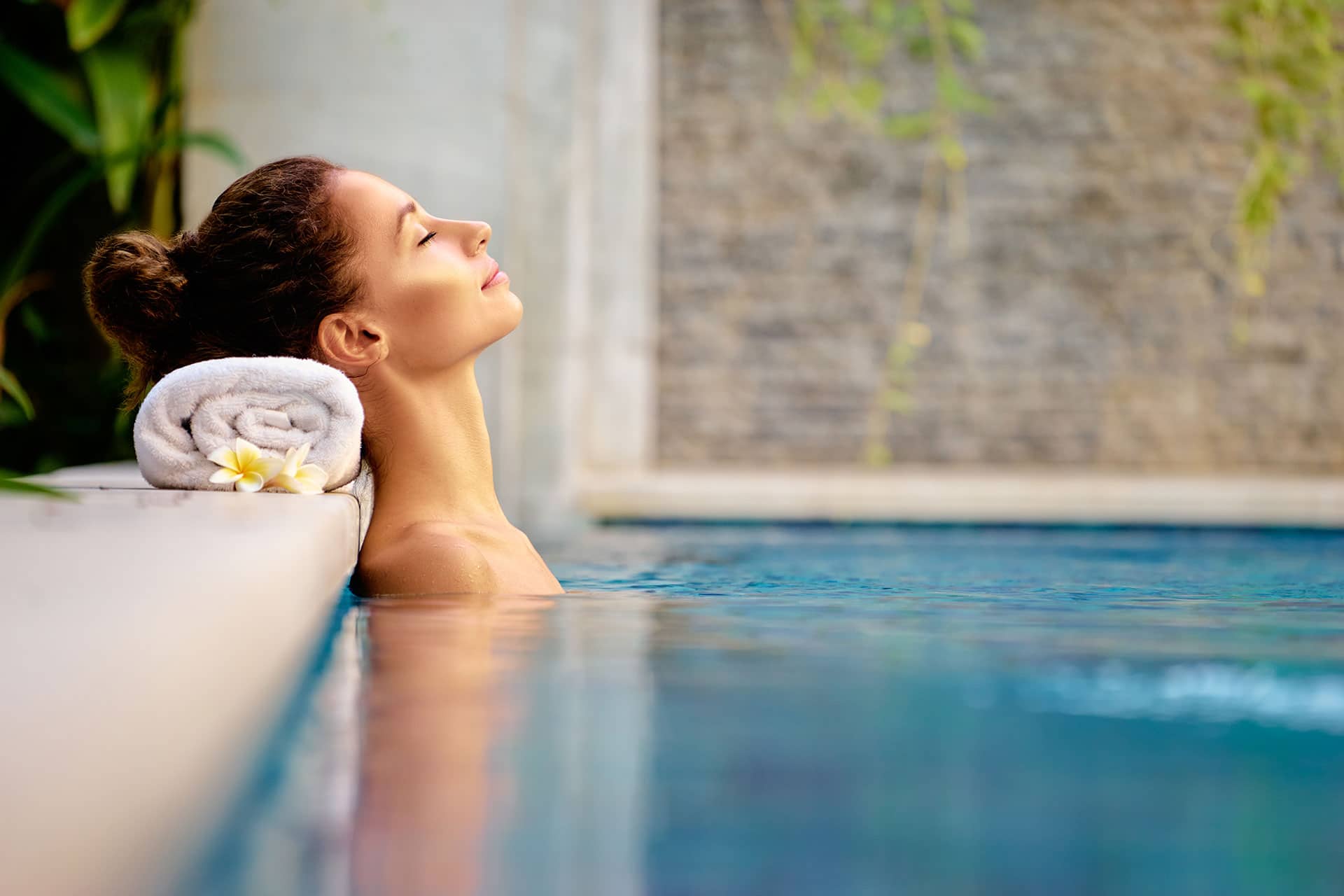 About Our Approach 
We believe pools should be all about relaxation, which is why we try to remove as much stress on your end as possible.
Splash Pools is a leading Benbrook swimming pool company that has the expertise, equipment, and skills to help you translate your ideas to a working blueprint. We take the heavy lifting from there and do our best to minimize disruption to your daily life. We work to establish a project timeline and even account for potential weather delays to keep construction on schedule. All you need to do is start planning your very first pool party! 
Our goal is to overdeliver on every project, and rest assured we'll keep you informed every step of the way.
Trust Our Custom Pool Builders in Benbrook, TX 
Splash Pools is a family-owned and operated, second-generation pool company that specializes in bespoke pool design. Our specialty has always been to push the boundaries of creativity and make every client's dreams come true.
Just like you, we live and work in Benbrook, TX, too. Our swimming pool company takes pride in our community and look forward to helping homeowners improve their quality of life. We invite you to share your pool ideas and goals with us. Together, we can turn your dreams into a pool you're sure to love and enjoy for years to come.
Our Custom Swimming Pool Services
We believe every swimming pool we build and install here in Benbrook has the ability to be as unique as the home it complements. That's why we take a bespoke approach to every project. Our services include:
Custom freeform edge pools
Family-sized swimming pools
Indoor and indoor/outdoor pools
Infinity edge pools
Disappearing swimming pools
Beach entries
Plunge pools
Spa pools
Lap pools
Tanning shelves or ledges
Water features, such as waterfalls and fountains
Grottos
Integrated seating
Swim-up pool bars
Waterslides
Fire features
Lazy rivers
Custom stone and tile work
If you have other ideas to bring your pool to life, we'd love to hear them!
Enhance Your Lifestyle in Benbrook, TX!
Adding a custom swimming pool to your Benbrook, TX home is an investment in your lifestyle. Contact our custom pool builders for an estimate.