So, you plan to construct a pool at your house and have been going through one website or magazine at a time, trying to finalize that perfect look. Apart from various features of customizing a swimming pool, there comes the question of having an accompanying structure for your pool. There are many decorative options that you can consider, like a gazebo, a pergola or pavilion. In our experience as professional swimming pool installers in the Dallas – Fort Worth area, pergolas are the best structures that can create a welcoming look for your swimming pool area.
They can be simple, or they can be complex, but pergolas are a great landscaping feature for your swimming pools. There are multiple reasons for us to advocate the construction of pergolas. The most important being that they give you a shady area where you can relax while enjoying your day. Summers are great, and we all love to sit beside our pools and enjoy that sun. But there are times when the heat can be too much, and we need to sit in a cool, shaded area. And that's where pergolas come to the rescue.
As opposed to a gazebo or pavilion, custom made pergolas can be made to match the construction of your home. If your home has a vintage look, your pergolas can reflect that same style. Hence, giving a unique yet familiar look to your pool area.
From garden arbors to cabanas, you can choose from several different styles of pergolas. We can customize your pergola to the smallest detail to fit your taste and the design of the rest of your home. And there is so much to experiment when it comes to pergolas. You can have them square or round, add chairs or floor seating. You can even have a grill on the side to enjoy your barbeque nights while relaxing in your special place.
If you have a hot tub or planning on installing one, pergolas are the perfect companions to go with them. They give a secluded, private feel to your area. And you can furnish the posts with some beautiful lighting to add extra ambiance.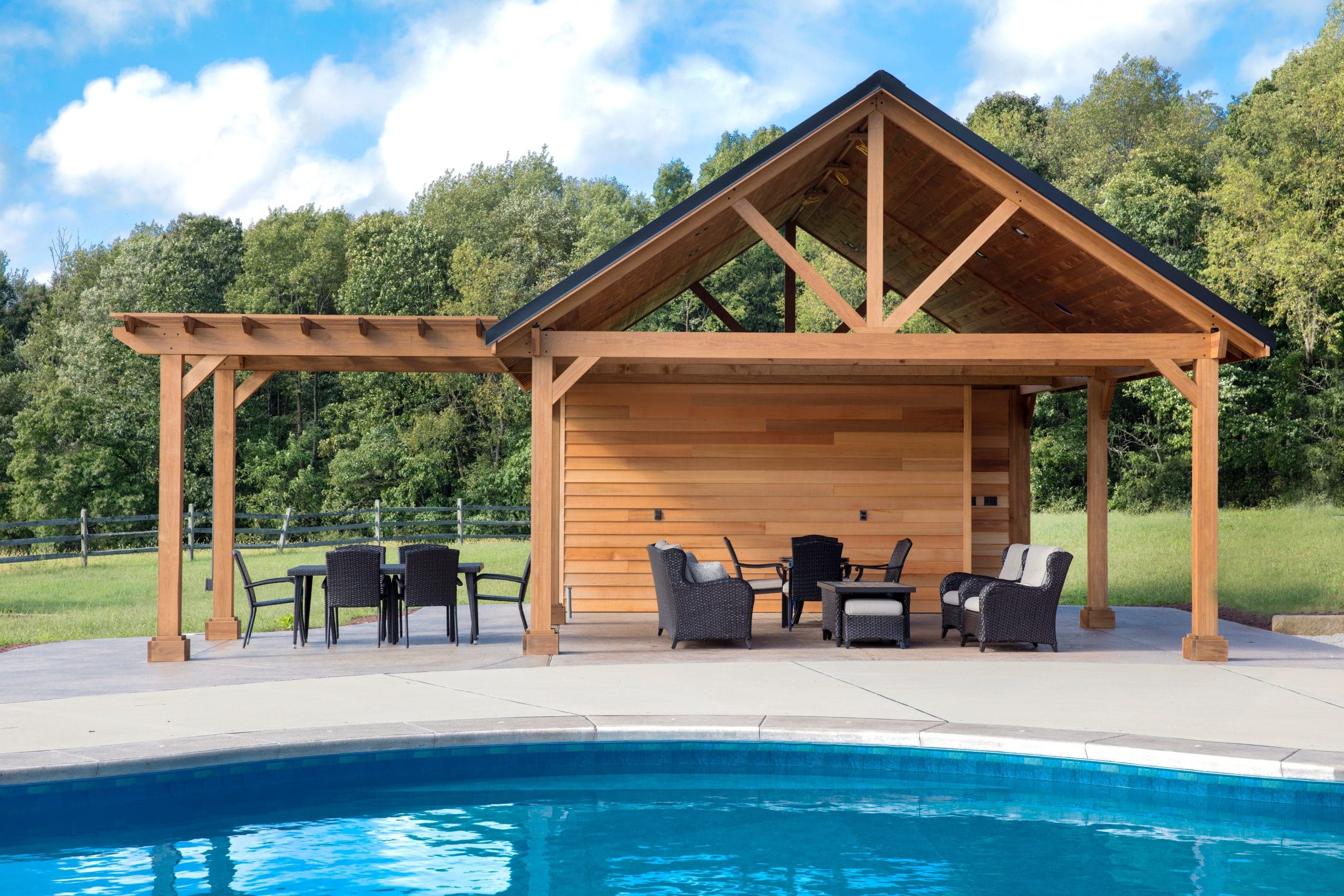 What Type of Pergola is Best for Me?
Now that we have gone through why a pergola is the best option for you, we can move on to how you can get one installed in your pool area. Usually, there are two ways you can construct a pergola. One of them is to assemble your pergola from a pre-fabricated kit with the material of your choice. Second, you can get a custom made pergola that is in line with your home construction and interiors. While a pergola kit might sound like a cheaper option, only specialized pergolas can lend that uniqueness to your pools. However, hiring an experienced pergola contractor is of the essence if you want a stylish as well as a sturdy structure, and we at Splash Pools give you precisely that. Give us a call at 844-977-5274 for your free quote.