Splash Pools Services in Mansfield, Texas
If you are looking to transform your backyard into a stunning place to entertain and relax with your friends and family, Splash Pools can help. Want to build a new pool? Renovate an existing pool? Love cooking outdoors and want to build an outdoor kitchen near your pool?
Splash Pools offers a wide array of services in Mansfield, including new pool construction, pool remodeling and renovation and outdoor kitchens. We also design and build beautiful pergolas and patios to add that classic touch your backyard! We understand there are many pool builders in Tarrant County and appreciate the opportunity to share what all we can do to transform your outdoor living space!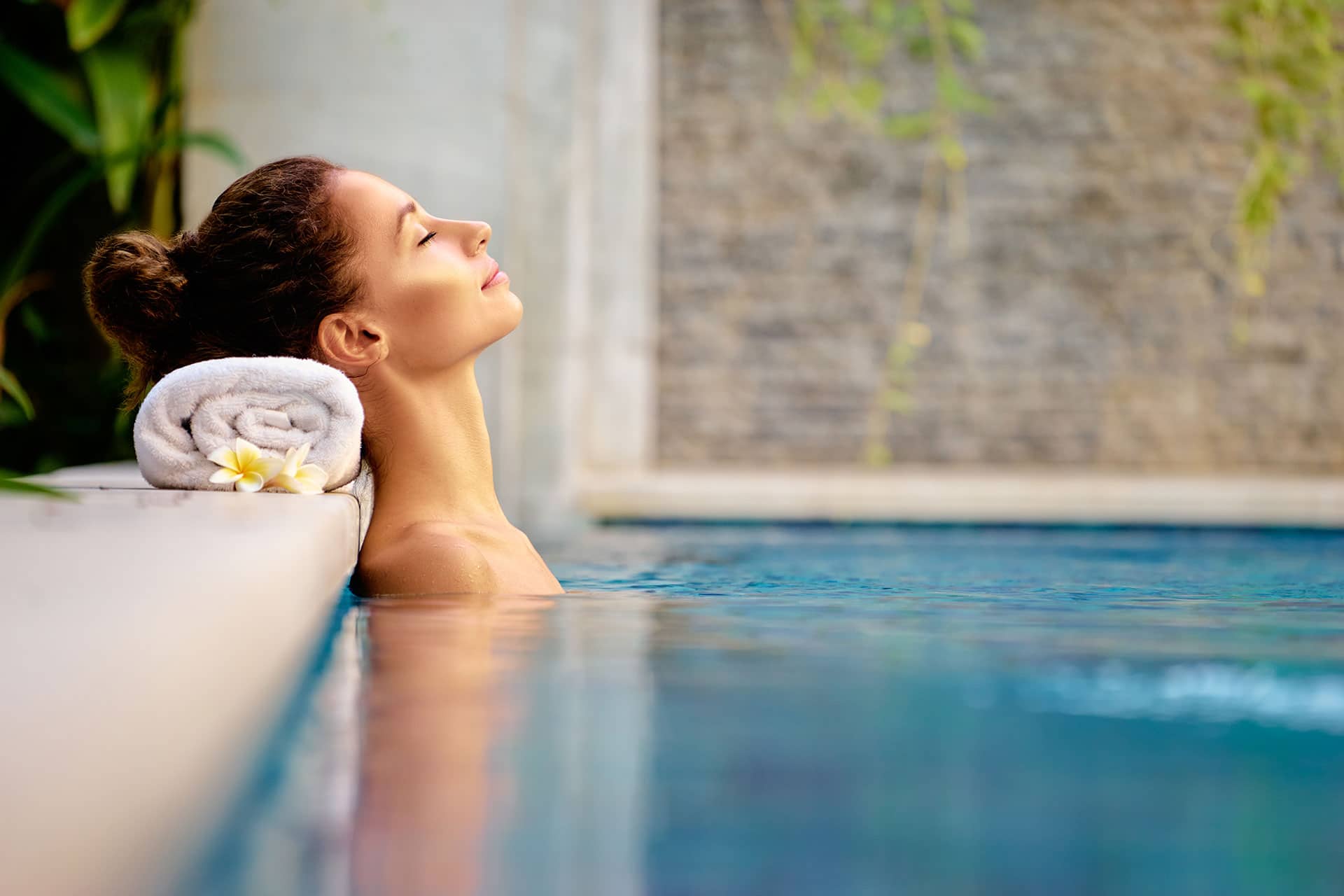 New pool construction in Mansfield, TX
Looking for a trusted pool builder in Mansfield, Texas? Splash Pools provides completely customized pool construction services right here in Mansfield! We specialize in designing and building spectacular pools complete with as many features and add-ins that you want. Whether it is a built-in water slide, waterfalls, fire features, hot tubs, spas or rock grottos, we will incorporate all the features you need to make your swimming pool exotic and exciting.   
We have decades of experience in building swimming pools of all shapes, sizes and materials.  Whether you need a custom in-ground pool, plunge pools or lap pools, we have the skills and expertise to create a pool you have long desired. Call Splash Pools at 844-977-5274 for your new pool construction services in Mansfield, Texas.
Pool remodeling and renovation in Mansfield
Looking for a simple feature addition to your pool? Need a complete overhaul? Splash Pools offers highly professional pool remodeling and renovation services in Mansfield, Texas. Whether you want to replace old, damaged tiles or add a new water or fire feature, we can transform your old, outdated pool by incorporating new design elements and features.
We offer a wide range of pool renovation services in Mansfield, including tile repair, tile replacement, adding energy efficient lighting and equipment, deck remodeling, coping and much more. Call us at 844-977-5274 to discuss our complete range of services for your pool remodeling project.
Outdoor Kitchens
If you love cooking outdoors, an outdoor kitchen would be a great addition to your backyard. Looking for a qualified contractor near Mansfield to build that perfect outdoor kitchen for you? Splash Pools has the experience in designing and building beautiful as well as functional outdoor kitchens that are custom built to suit your personality, cooking requirements and budget.  
Want a small kitchen set-up for occasional grilling? Have the space for a fully equipped outdoor kitchen with features such as built-in grill, fireplace and custom build ovens? Splash Pools can help.
Pergolas, Pavilions, Patios and Decks
Turn your yard into a fabulous outdoor living space with a custom pergola, pavilion, patio or deck. Each of our projects are designed and built specifically for your backyard. Call Splash Pools to explore exciting designs and layouts for renovating your outdoor space.
Why hire Splash Pools?
Qualified pool contractor that services Mansfield, Texas

Offers end to end services for pool construction, remodeling, outdoor kitchens, pergolas, pavilions, patios and decks

Projects completed in a timely manner

Extremely skilled design and build team

Committed to high quality workmanship and safety   
Call Splash Pools at 844-977-5274 for swimming pool construction in Mansfield, Texas. We also help with pool remodeling and other additional services that will enhance your curb appeal.