Splash Pools Services in Irving, Texas
Our backyards should be a peaceful oasis where we go to relax, wind down, and spend time with friends and family. If you live in Irving, TX and you're looking to take your backyard to the next level, Splash Pools can build you a one of a kind backyard space. From the perfect hot tub to a custom pool with a swim-up bar and outdoor kitchen, Splash Pools can do it all. Everyone knows how incredibly hot the summers in Texas can be. Cool down on those hot days with a relaxing swimming pool. We offer a wide variety of pool designs, depending upon what you're envisioning for your property. We'll be happy to work closely with you to find the exact style, color, and material you're picturing for your dream pool.
If a pool isn't exactly what you're looking for, we also specialize in other outdoor structures such as pergolas, pavilions, patios, fire pits, decks, etc. You name it, and we'll show you how we can turn your backyard dream into a reality.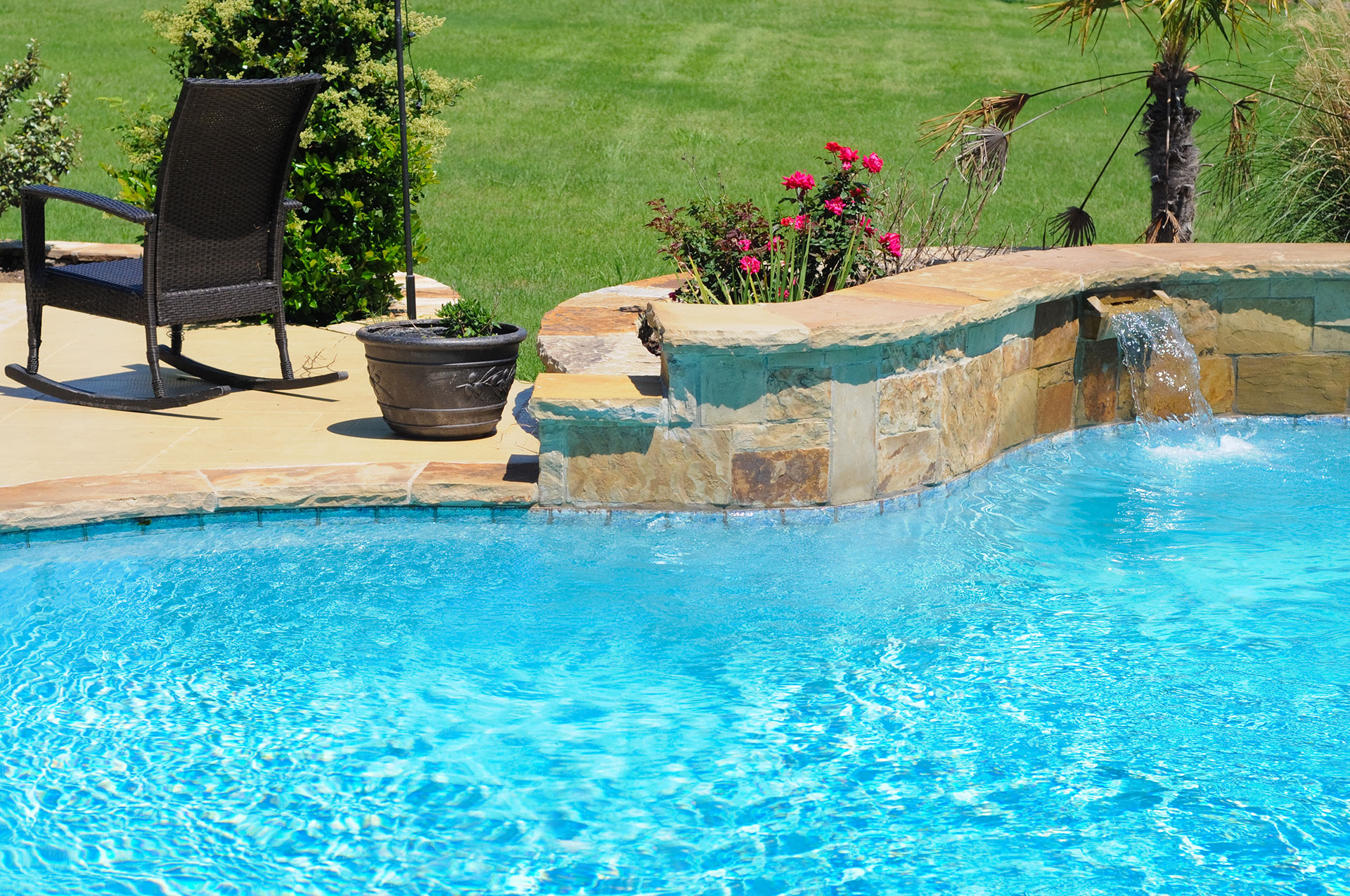 Outdoor Kitchens in Irving
Barbeques and cookouts are a summer staple and a great way to bring the family together. Take your summer parties to the next level with a custom-built outdoor kitchen by Splash Pools. We can help you construct a high-quality outdoor kitchen, complete with any cooking feature you might need. Imagine an outdoor grilling station with all the conveniences of your indoor kitchen. We can install a built-in grill, fireplace, and custom-built oven. Just imagine the experience you and your friends will have! Our team at Splash Pools proudly services all of Irving, Texas. We will take factors such as your budget, personal style, and entertainment needs into consideration when coming up with the perfect outdoor kitchen for you.
Pergolas, Patios, Decks and Pavilions in Irving, Texas
Looking to spice up your outdoor living space? We've helped homeowners throughout the Irving, Valley Ranch and Las Colinas areas create the backyard of their dreams. Our professional team at Splash Pools will work with you to create what you are looking for using high-quality materials designed to last for years to come. No matter what outdoor structure you're looking for, we will get it built and built right. 
Why hire Splash Pools?
We are a qualified pool contractor serving Irving, Texas and the surrounding suburbs
We will complete your project as quickly as possible, being sure to keep you in the loop in regards to the process.
Our team uses high-quality materials that are made to last for years to come.
We have years of experience of craftsmanship and are prepared to meet your every need.
If you live in Irving or are planning to move to the area, give us a call today at 844-977-5274 for your free design estimate.