Splash Pools Services in Grand Prairie, Texas
Life can be hectic at times. We all need an outlet that can take us away from the everyday stresses we go through. Wouldn't it be nice to relax in your back yard oasis?
Create an escape in your backyard with a custom swimming pool that can be used and enjoyed by you and your entire family. It is the perfect place to have where everyone can hang out and who doesn't like taking a dip in the pool, especially in summers. The pool can also be a fun beginning to create a healthier lifestyle.
At Splash Pools, our expertise doesn't end with just pools. We have everything you need to convert your backyard into your very own personal resort such as Outdoor Kitchens, Pergolas, Pavilions, Patios, and Decks. We service the entire city of Grand Prairie and surrounding areas of DFW.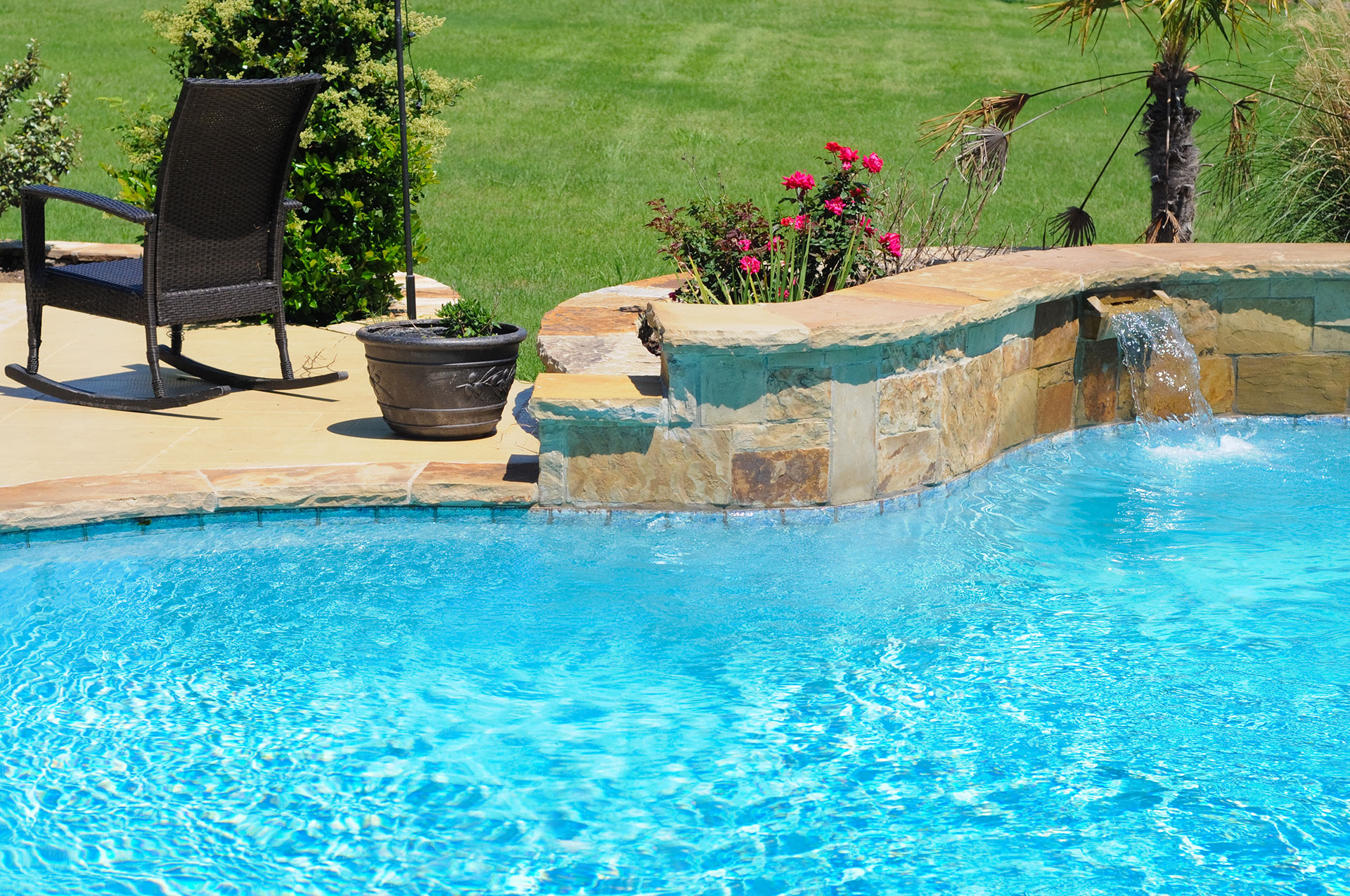 New pool construction in Grand Prairie, TX
Your backyard can be so much more than an empty expanse on your property. We have the knowledge and experience to turn your imagination into reality and give you your perfect backyard with a custom-built pool. We understand that getting a pool built is an important decision and a substantial investment. Gain complete peace of mind when constructing the pool of your dreams with Splash Pools.
Pool remodeling and renovation in Grand Prairie
Only because you have an existing pool does not mean that you cannot remodel or renovate it to add some additional new features to enhance it. The distinction between a dull outdoor play area and your own private spa can be made by your pool being given a facelift. Splash Pools provide a comprehensive choice of remodeling and renovation services for swimming pools.
Outdoor Kitchens in Grand Prairie
Create the perfect space in your backyard for cooking and entertainment with an outdoor kitchen. With an outdoor kitchen, you will have a place to entertain where friends and family can sit back and relax, and you will not have to keep going inside when your guests are outside. At Splash Pools, we design, construct, and install custom kitchens for outdoor use.
Pergolas, Patios, Decks and Pavilions in Grand Prairie, Texas
Make your backyard more attractive and inviting with custom built Pergolas, Pavilions, Patios, and Decks. Perfect for making memories with your family and friends at home. To ensure fast and simple installation, we make sure to test each unit beforehand. Splash Pools are known for the quality performance, sturdiness, and beauty of our constructions. Choose from different styles to suit your taste.
Our team of skilled experts works all year round to ensure that every customer is able to build his dream backyard. We take pride in the fact that we have helped all our customers turn their backyards into a personal retreat, providing a place for relaxation and, most importantly, fun for the entire family. Regardless of the project scope and size, our customer support and service continue to be of the highest standard.
Why hire Splash Pools?
Complete services for pool construction, remodeling, and renovation, outdoor kitchens, pergolas, pavilions, patios, and decks
Project completion on time
Excellent attention to detail and safety
Knowledgeable and experienced design and construction team
One of the most trusted and reliable pool contractors servicing Grand Prairie, Texas
You can experience the highest quality of service from the designing and building phase to adding all the finishing touches that perfect your project. Residents in Grand Prairie can get in touch with us at 844-977-5274 to get a free quote and expert advice for all your outdoor requirements.