Are you ready to create an oasis in your backyard in Crowley? At Splash Pools, our custom pool builders are ready to turn your dreams into reality. Call us today!
Top-Rated Crowley, TX Pool Builders
Reach out to our team at Splash Pools when you are ready to build. With many years of experience in the industry, our local pool building experts will explain every step of the process, review every detail, and keep you updated throughout.
At Splash Pools, we do all the work so that you can relax in your new pool to cool off from the Texas sun. Our pool building service can create the perfect aesthetic for your home, maximizing the property and connecting the pool to your home in a meaningful way.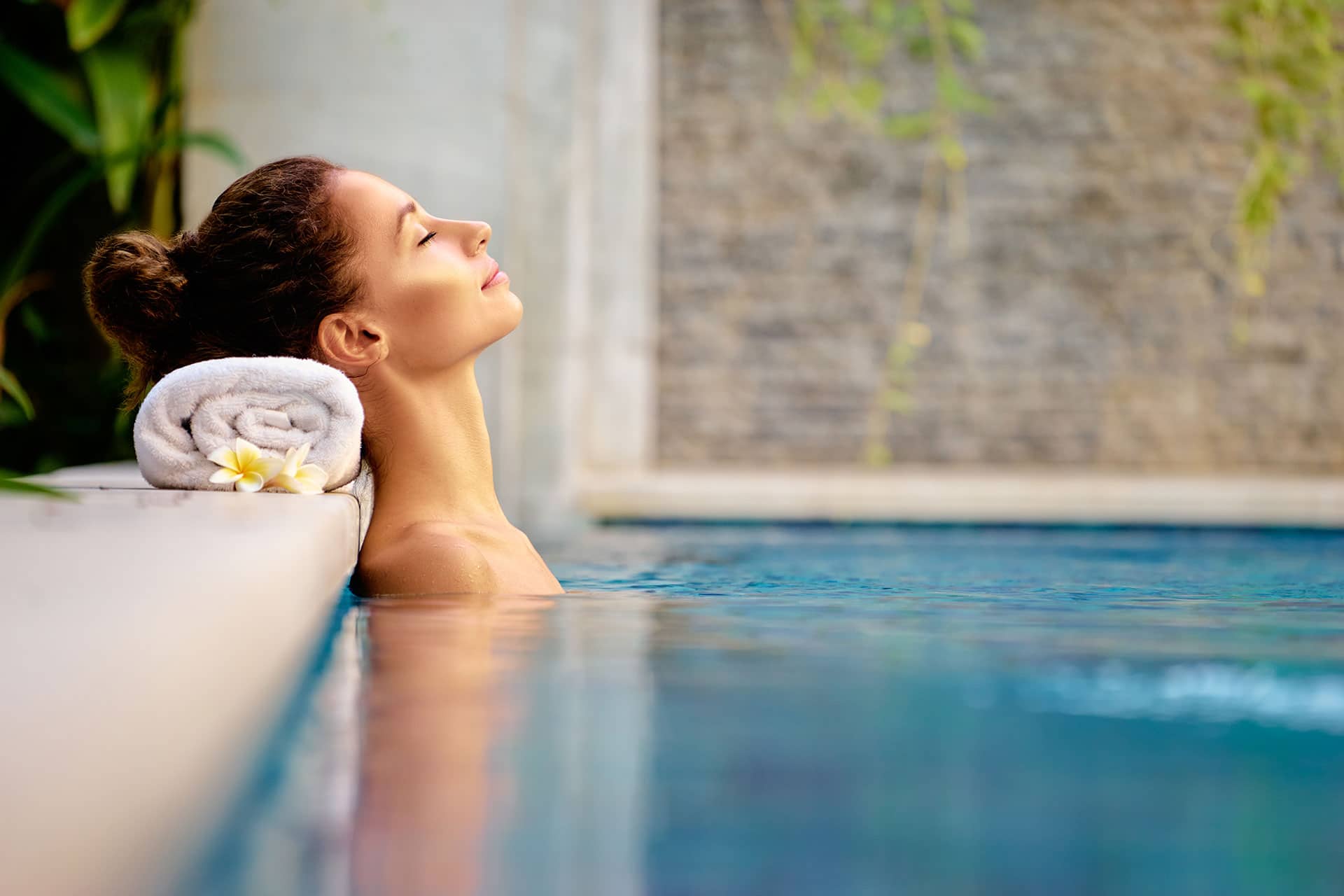 Custom Features for Yopur Family 
When we visit your home in Crowley, TX, for an estimate, we'll want you to tell us all the features your family needs. Our swimming pool designers will use those ideas to design and build not only the pool but the area surrounding it.
If you want water features, we can install those along with the pool. We often build luxury pools that seem as though they come from a five-star hotel. Would you like an outdoor kitchen? Check. How about a hot tub? Check. A beautiful patio from your house encircling the pool? We've got it.
Family-Owned and Family-Focused
At Splash Pools, we are a family-owned business managed by second-generation experts. We focus on homeowners in Crowley because you live in our neck of the woods. We love this community, and we love helping homeowners with our award-winning designs, incredible customer service, and unique pool installations that no one else produces.
As our business grows, we work with only the best swimming pool suppliers, engineers, and designers. We are more than just a pool contractor — we are a pool innovator. Our innovative designs are safe for the whole family and easy to maintain. What's more, they will instantly increase the value of your home.
Why Are Custom Pools Valuable?
Custom pools bring value to your home by enhancing your outdoor living space, adding an amenity that most homes do not possess. In doing so, they are expanding your family's living space.
When we add an outdoor kitchen, for example, you can cook outdoors—entertaining guests all year and inviting them to jump in the pool. A combination of pools and spas, for instance, allows the kids to play in the pool while the adults relax in the hot tub.
From start to finish, we ensure that your custom swimming pool will match the design of your home. It will look as if it has always been there. Plus, we handle both design and construction so that you will not become overwhelmed by juggling several different contractors.
What Can You Add to a Custom Pool?
At Splash Pools, the custom pools we build for Crowley, TX, homeowners can include a variety of options and styles. Our premier pools take many shapes, including:
Freeform styles

Indoor pools

Plunge pools

Infinity pools

Zero entry pools

Olympic-style pools

Spools

Waterslides

Fire features

Pool bars

Grottoes

Beach-style entries
We can also add extra lighting, stonework, a pool heater, and much more.
Pools You Will Love for a Lifetime in Crowley, TX
When searching for the best pool company in the Crowley, TX, area, look no further than our team at Splash Pools. Contact us today for help with pool construction and design. Our custom pool builders create premier pools for homeowners across the area, and we can make your backyard fun again! Please call us at 844-977-5274.