Splash Pools Services in Fort Worth, Texas
If you're a resident of Fort Worth, Texas, you know firsthand how incredibly hot the summers can get around here. You might find yourself feeling trapped inside due to the uncomfortably high temperatures outside. You shouldn't think that you can't still enjoy the sun just because of the heat. If you invest in Splash Pools, which serves Fort Worth and the surrounding areas, you're bound to enjoy your summer no matter how hot it gets. In addition to pools, we also offer innovative water and fire features, outdoor kitchens, pergolas, and more to help you enjoy summer to the fullest extent.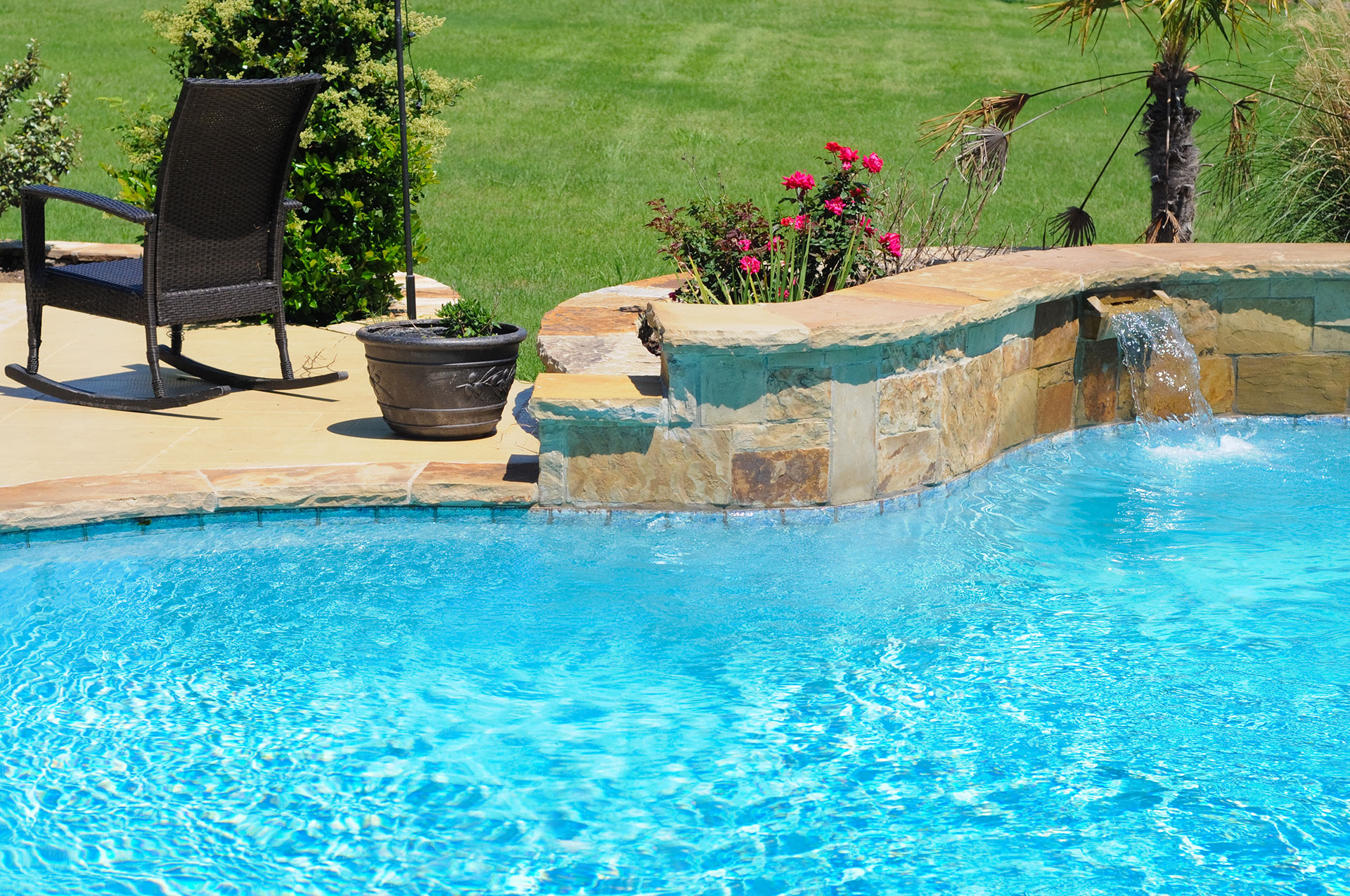 New Pool Construction in Fort Worth, Texas
Cool off this summer with one of our innovative and affordable swimming pools, all available for installation by our skilled and experienced team. We offer a wide variety of pool shapes, sizes, and styles depending upon the size of your property and the overall look you want. In addition to the typical swimming pool, we also offer free-form pools, lap pools, plunge pools, infinity edge swimming pools, and spools.
We work with you to create whatever type of pool you're envisioning, including add-ons and additional features that will help make the pool your own. Due to our team's years of experience, we have no problem incorporating features such as waterfalls, hot tubs, tanning decks, and much more.
Pool Remodeling in Fort Worth, Texas
Do you already have a pool on your property but are looking to spice it up or perhaps customize it so you can enjoy it to a fuller extent? Splash Pools works with the residents of Fort Worth, Texas, to construct the pool of your dreams. Whether you're looking to do a full pool remodel or wanting to add new features, we can take care of all your pool makeover needs.
Outdoor Kitchens in Fort Worth, Texas
Do you love to host summer barbeques and outdoor parties? Your backyard should be your little slice of paradise, complete with everything you need to entertain guests, relax, and enjoy food and fun. At Splash Pools, we build outdoor kitchens that are fully equipped to meet your every cooking need. Some of the features of our outdoor kitchens include built-in grills and ovens, fireplaces, brick pizza ovens, countertops, kitchen appliances, stoves, and much more.
Pergolas, Patios, Decks, and Pavilions in Fort Worth, Texas
Does your backyard need a makeover? Maybe you want to add some new convenient features like additional seating, LED ambient lighting, or a stone water wall. Perhaps you're in the market for brand new pergola, patio, deck, or pavilion to extend your space for outdoor entertaining. No matter what you're looking for, we can get you a free estimate right away and will get to work building the backyard of your dreams. 
Why Splash Pools?
Our team is highly skilled and dependable
We offer fair and affordable pricing
We pride ourselves for the quality of our craftsmanship and design
We provide excellent customer service and won't rest until we've entirely met your expectations.
Our team has  many years of experience under our belts
We service the entire city of Fort Worth, TX
If you live in Forth Worth or are planning to move to the area, give us a call today at 844-977-5274 for your free design estimate.