Splash Pools Services in Red Oak, Texas
Located along the northern edge of Ellis County, the city of Red Oak is known for its hot, humid summers and generally mild to cool winters. With this kind of warm weather, there is nothing more enjoyable and relaxing than a nice dip in the pool.
Create a peaceful and lovely ambiance for friends and family in your own backyard. At Splash Pools, we keep things beautifully simple and straightforward when it comes to planning your outdoor space. We help the residents in Red Oak, Texas make informed decisions for their homes and budgets – to make their dream pool and other outdoor amenities a reality.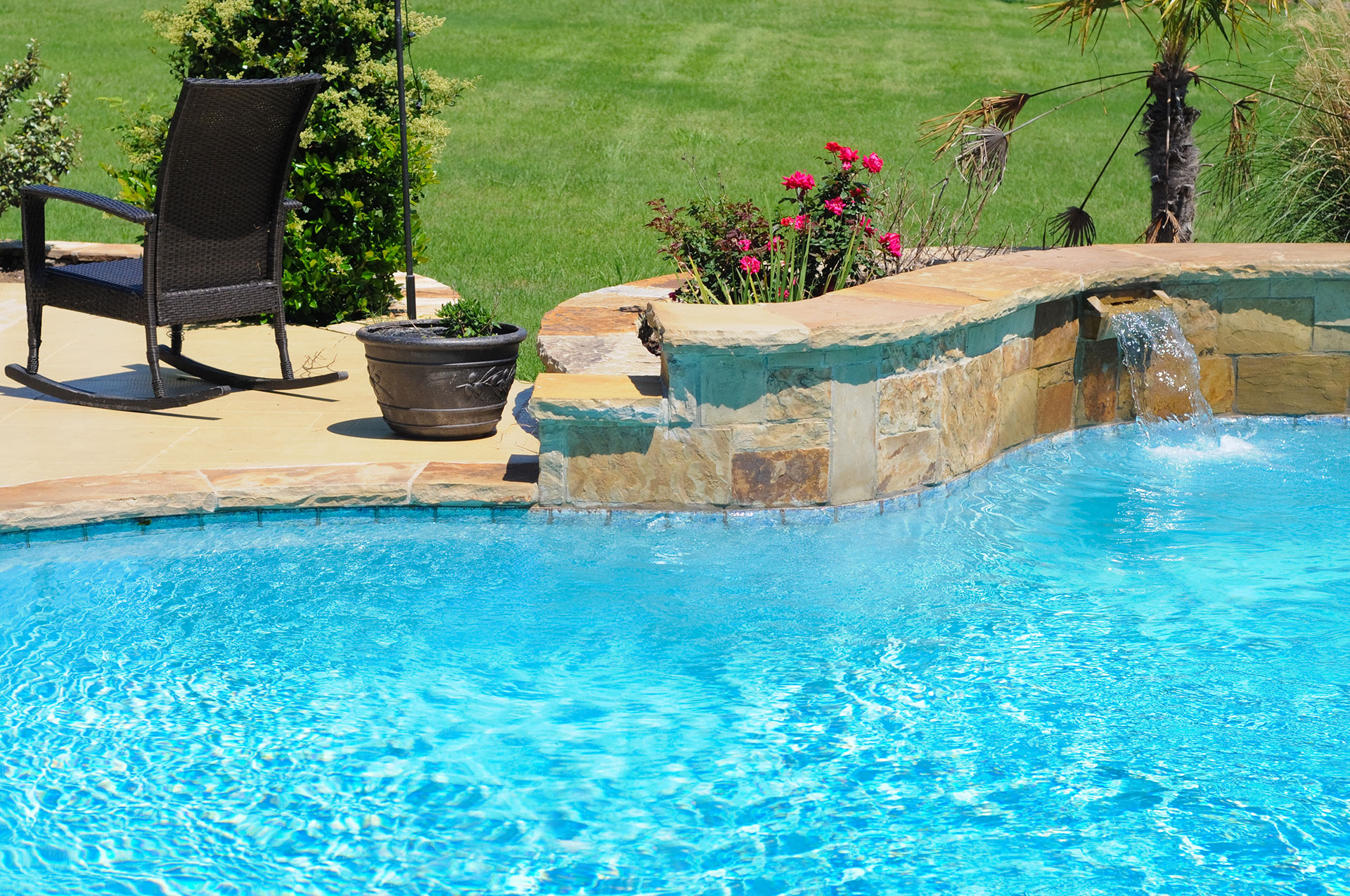 New pool construction in Red Oak, TX
Maximize the use of your backyard with a custom swimming pool. Our design team customizes every project to make each pool unique and tailored to the requirements and wishes of the customer. It is vital for us as a business that our customers in Red Oak enjoy the rewards of their swimming pool for years to come and are happy with their purchase.
Pool remodeling and renovation in Red Oak
At Splash Pools, we are confident that you will be pleased with our services. Whether you want to update your old pool or you want to add on a hot tub and a fire pit, we will make it happen. We have a strong track record of transforming old or damaged pools in Red Oak into a thing of beauty.
Outdoor Kitchens in Red Oak
An open kitchen provides a home with added value and functionality. Many homeowners in Red Oak, TX are building entertaining and functional outdoor kitchens in their backyard. Outdoor kitchens can be as basic as a quality built-in grill, to a complete kitchen. The options available in building a custom outdoor kitchen are truly infinite. All our kitchens are designed to meet your needs and backyard space.
Pergolas, Patios, Decks and Pavilions in Red Oak, Texas
Splash Pools has a local team of experts in Red Oak that can help maximize your outdoor space by adding a new pergola, pavilion, patio or deck. We know that every backyard is unique. Sometimes a pavilion may work better than a pergola, and sometimes a deck may work better than a patio. In any case, we will take care of it.
Splash Pools offers customized, professional swimming pool construction and other outdoor services in Red Oak that meet your precise needs. Our team of experts is courteous, friendly, and helpful. Thanks to our committed attitude and technical knowledge, we believe that we can give you an outstanding installation and building experience for the pool you genuinely deserve. Our expertise and skills enable us to deliver high standards for any project.
Why hire Splash Pools?
End-to-end solutions for all your swimming pool construction requirements, outdoor kitchens, pergolas, pavilions, patios, and decks

Timely completion of projects

Exceptional attention to detail and safety

Skilled and professional design and construction team

One of the most dependable and trusted pool contractors in Red Oak, TX
At Splash Pools, we love to build the backyard retreats that our clients in Red Oak, Texas used to only dream about. To make your dreams a reality, give us a call today at 844-977-5274.