Though the weather turns cold and all the days of swimming and splashing are done for the year, your pool shouldn't be an out-of-sight-out-of-mind commodity. Pools need to be prepped for dormancy during winter, especially if you want to do as little work as possible to get your pool ready when warm temperatures return. 
Here's what you need to know about getting your pool ready for winter and why it's 100% worth it.
Why Close Your Pool for Winter?
Think of closing your pool as part of its routine maintenance: do it correctly, and it will last longer. Leaving your pool open and exposed to the elements allows debris to build up, which can cause water quality issues and clogs, and potentially damage your pool equipment. 
And, when it's finally time to start using your pool again, you face more problems and more significant expenses to get it ready for that first cannonball of the summer. 
Closing your pool takes a little effort to do, but it saves you more time and money in the long run because you'll have less to maintain in the spring. 
When Should You Close Your Pool?
The timing of your pool closing is just as important as the steps you take to winterize it. If you live in an area where winter temperatures are lower than 65℉, you should wait until the average daily temperature drops below this point. Colder temperatures aren't kind to algae and will help your water to stay cleaner for longer.
However, if you have several days where the temperature reaches above 65℉, you may need to perform ongoing water testing to maintain the right pH balance.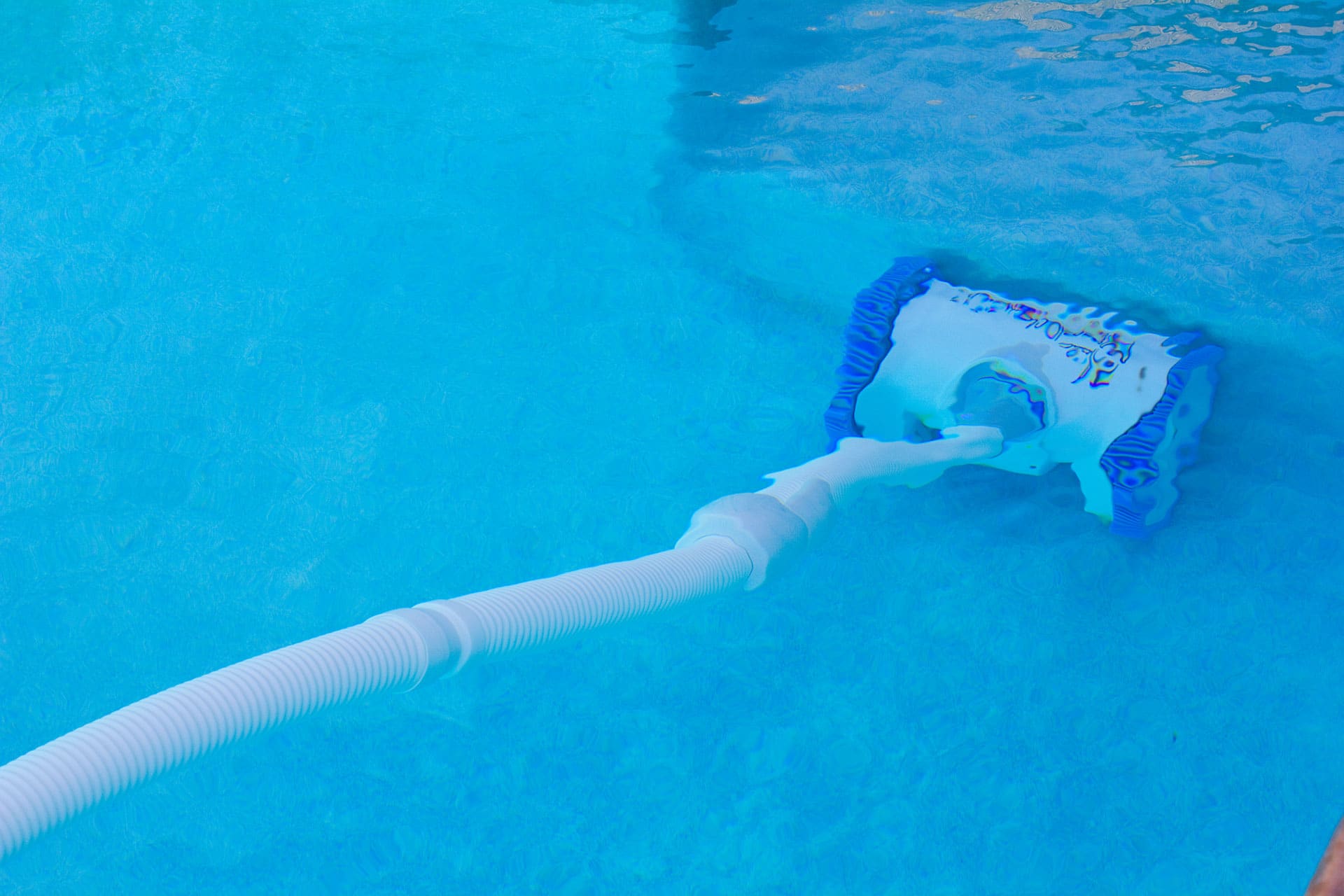 How to Get Your Pool Ready for Winter
Goodbyes can be tough, especially to something that reminds you of warm, happy, sunny days. But rest assured it's not forever, especially if you follow these seven steps to get your pool ready for winter:
Clean your pool from top to bottom, side to side, to remove any lingering sediment or algae.
Take a water sample to your local pool place or buy an at-home test kit. Your pool water should be balanced appropriately before adding winterizing chemicals.
Reduce the water level to the bottom edge of the skimmer to reduce overflow and avoid having to pump excess water out of the pool later. If you're using a pool cover, go by the manufacturer's suggestions for the best water level.
Add winterizing chemicals, such as a non-chlorine shock or algaecide, then consider your pool closed for the season. The results of your water test will help you determine which chemicals you need. When in doubt, you can consult your local pool expert.
If you live in an area that's susceptible to freezing temperatures, you should blow the water out of your pump to avoid ice damage. Antifreeze is also a viable option to prevent damage from freezing.
Clean the pool filter to remove any buildup so you can start the next pool season on a fresh note.
Finally, store your pool tools and toys so they'll be in pristine condition for next year.
Need help getting your pool ready for winter? Find a local Splash Pools expert to ensure your pool is taken care of and will be prepared for the next season when you are!