5 things to look for when choosing a swimming pool contractor
You are ready to turn your backyard into a beautiful oasis of your dreams, complete with a custom swimming pool studded with awe-inspiring water and fire features. But getting a new pool constructed is a massive project that will take up a lot of your money, efforts and time.  
There may be a lot of questions in your mind, including the kind of pool you want to build and the type of material and features you want in your pool. However, one of the topmost concerns is "What to look for in a swimming pool contractor?" It is an extremely important question as hiring the right pool builder with experience, skills and in-depth knowledge is the key to getting the pool of your dreams without any major hiccups or headaches.
So, where do you start? Here are the top 5 things to look for when selecting a pool contractor in your area.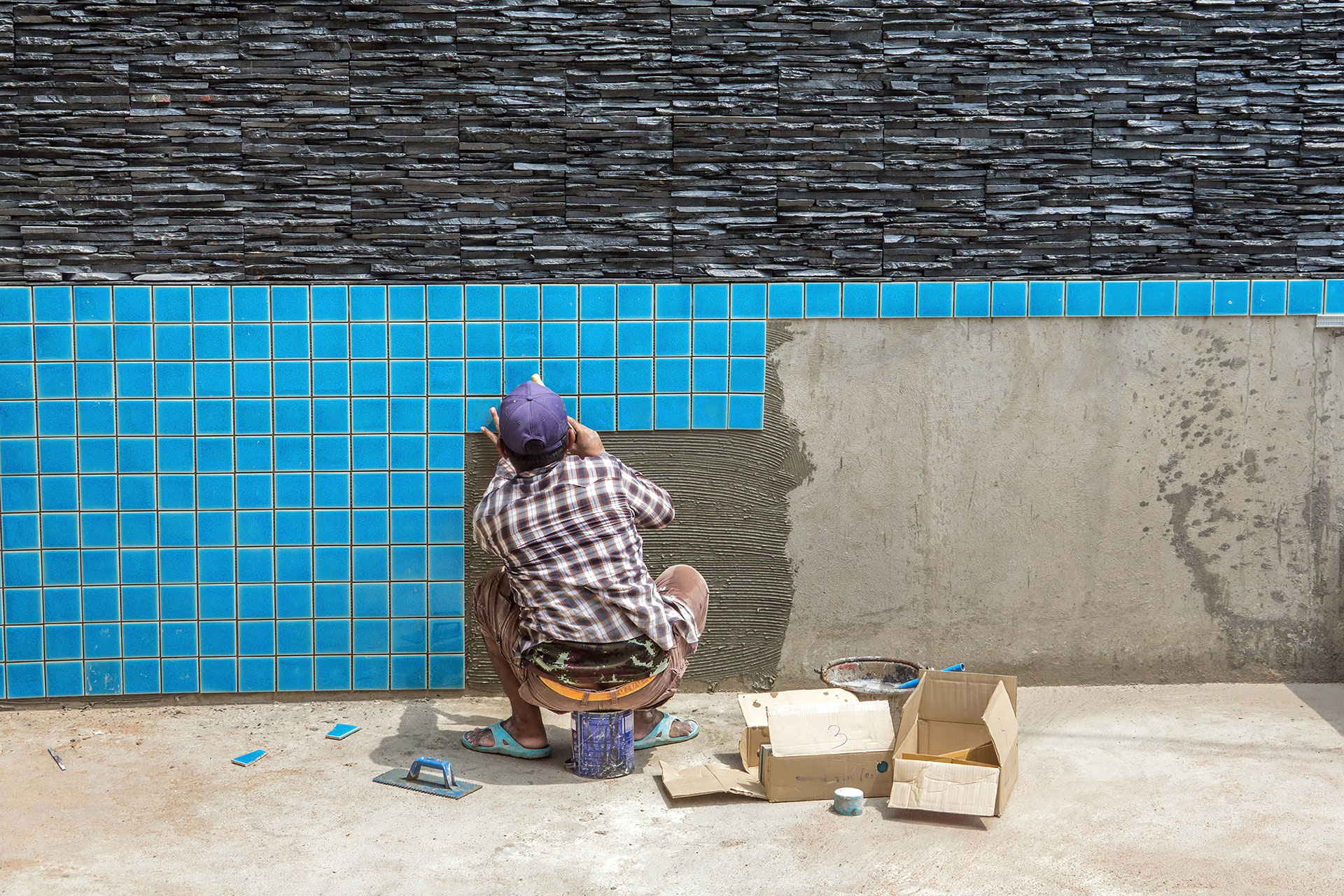 Customer references
When your pool contractor is ready to provide you with a list of previous clients for a recommendation, this is an indication you are dealing with an experienced professional with high integrity. Ask questions such as how many swimming pools they have constructed since the time they have been in the business and how many swimming pools did they install the previous year. Once you have the number of pools from the past year, go ahead and ask how many customer references they can provide from that list. If the number of references they are ready to give out is considerably less than the total number of projects they completed in the past year, this could be a red flag, indicating poor customer satisfaction.
Get in touch with the homeowners to ask about their experience with the pool contractor. One of the most important questions you can ask is whether they would want to hire the contractor again or whether they would recommend this contractor to their family and friends. You can also ask how the contractor dealt with the roadblocks and challenges during the project, how was the quality of the materials used, and whether the project was completed according to the agreed budget, timeframe and milestones.
Qualified and insured pool contractors
You absolutely want to make sure you are hiring a qualified and insured pool contractor. This will help safeguard your legal interests in case of any injuries or damages. The pool contractor you are planning to hire should also have a permit to legally operate in your area. If you are looking for high quality workmanship and professional work standards, don't hesitate to ask the contractor to provide their insurance and permit details.  
Experience
Hiring an experienced pool contractor makes all the difference when you are looking to build your dream pool. The experience of your contractor is reflected in their design, creativity, construction quality and most importantly in their ability to handle pressure and unexpected challenges. Building a new swimming pool requires a lot of skills and expertise that can only be acquired over time and with experience.
Warranty of the workmanship
Always hire a contractor that promises a workmanship warranty. Discuss what issues would be covered in the warranty and what is the duration of the warranty. While the minimum warranty by law is one year, issues like plumbing leaks and structural problems don't usually pop up for at least a year. Make sure the warranty applies for longer than one year so that you are not responsible for paying for repairs and rework that are caused by mistakes during construction and installation.
Ratings, reviews and reputation
Check online reviews of the pool contractor you are planning to hire. How do they respond to complaints? What is the general opinion surrounding their quality and work ethics? Carefully read through all the reviews and feedback to assess their reputation and reliability. You can explore sites such as Google, Facebook and Yelp. Look for another pool building company if you are not satisfied with the reviews.
If you are looking for a reliable, trusted and local pool contractor in Dallas – Fort Worth and surrounding areas, call Splash Pools at 844-977-5274. We have been in the business for several years and have experience constructing all types of swimming pools. Our team will make sure you are 100 % satisfied with the design and construction quality. We will build an extraordinary pool that will make a lifetime of memories.