The City of Cedar Hill, Texas
Residents of the Cedar Hill, Texas area, are well aware of how hot and muggy summers can get in the area. Why not cool off by having a custom pool builder design your own unique swimming pool? Splash Pools is known for not only our remarkable custom pools and services but for our high-quality outdoor kitchens, pergolas, pavilions, and decks. If you want to make this summer one to remember, be sure to give us a call today, and we'll get to work, helping you create the backyard of your dreams.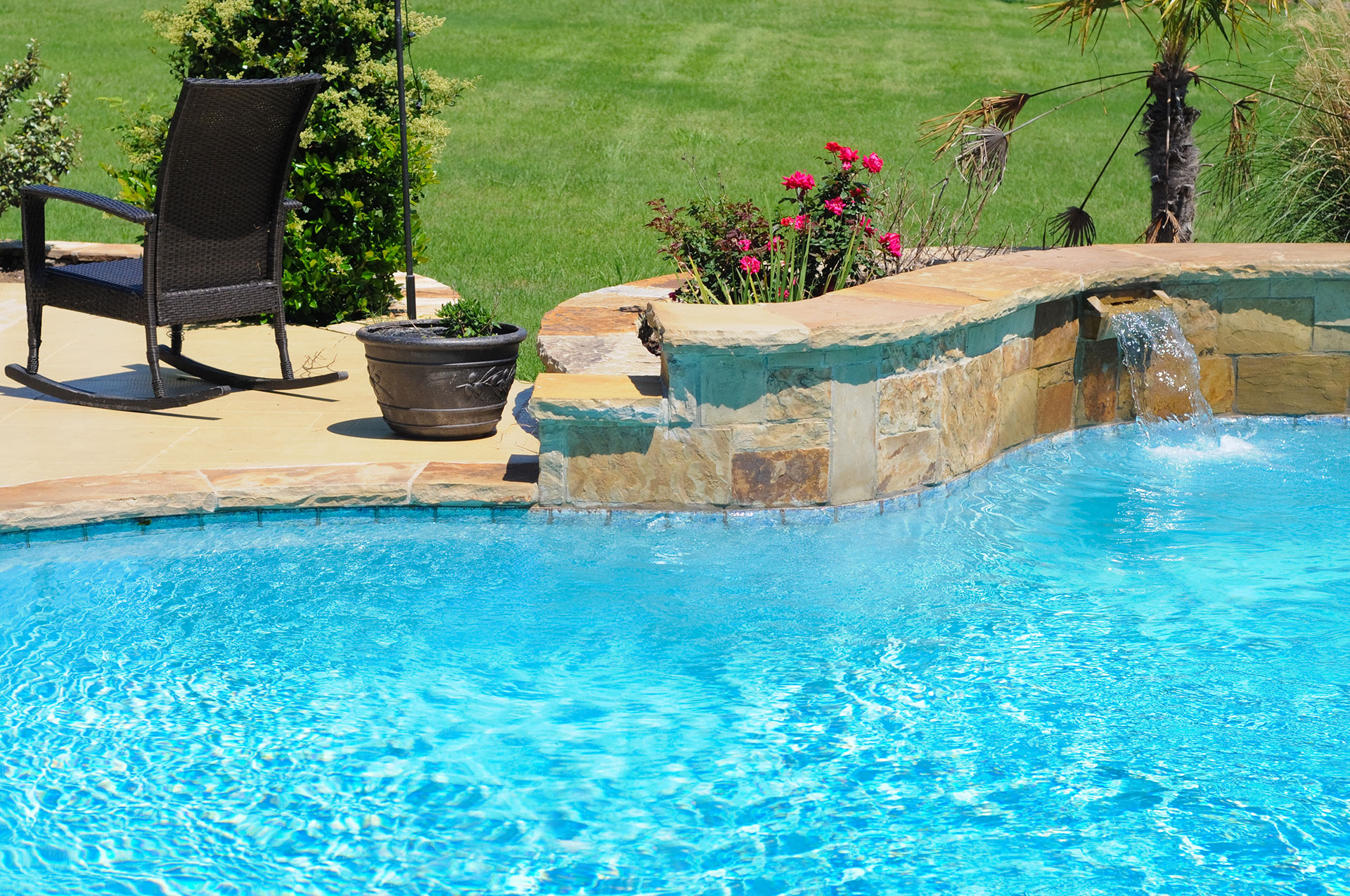 New Pool Construction in Cedar Hill, Texas
If you're looking to invest in a new pool, Splash Pools services will make the process affordable and hassle-free. No matter what you're envisioning for your dream pool, we can make it happen by installing a variety of luxurious features depending upon your style. Waterfalls, water slides, fire features, tanning ledges, decking rock grottos, hot tubs, and spas are all elements we can create in your backyard.
We customize your pool based on your specific style and the space available to us. Our team of highly trained professionals will work with you every step of the way to ensure that every detail is just how you envisioned without going over budget. Our pool construction services within the Cedar Hill, TX area include:
Free-form pools
Lap pools and plunge pools
Infinity edge swimming pools
Spools
Pool Remodeling and Renovation in Cedar Hill, Texas
Do you already have a pool but are looking to give it a makeover? Our team at Splash Pools can help! We offer a variety of remodeling and renovation services to help make your pool feel like new again.
These services include:
Incorporating new features
Deck remodeling
Resizing
Tile repair and replacement
Safety upgrades
Lighting upgrades
Equipment repair and replacement
We hope you'll choose our team of experienced professionals to help with your next pool renovation project. Call us today with any questions!
Outdoor Kitchens in Cedar Hill, Texas
If you love to entertain guests with backyard barbeques and cookouts, an outdoor kitchen might be an excellent investment for you! Cook and serve your meal outside, without having to be inside away from your guests. At Splash Pools, our custom outdoor kitchens aren't just functional; they are visually appealing and are customized to match your taste. Call us today for a free quote, and we'll get to work making your backyard dream into a reality!
These are a few of our outdoor kitchen features:
Design layout and construction
Small BBQ island if space is limited
Fully equipped outdoor kitchens
Built-in grills and ovens
Countertops, kitchen cabinets, and appliances
Fireplaces
Pizza brick ovens
Pergolas, Patios, Decks, and Pavilions in Cedar Hill, Texas
If you love spending time outside, the backyard is likely one of the most favorite aspects of your home. Why not invest in it as you would the inside of your home? A great way to take your backyard space up a notch is by outdoor structures like pergolas, patios, decks, and pavilions. These are great when hosting a party or even lounging in the evening and taking in nature. All the while, you're able to enjoy privacy and shelter. These structures aren't just functional but visually appealing. Options are limitless when it comes to outdoor construction with Splash Pools. Our team of highly experienced staff will work with you from the very beginning of the project until its completion to ensure that the finished project turns out well beyond your expectations.
Why Us?
Our team has years of experience
We service the entire city of Cedar Hill, Texas
Excellent craftsmanship
Timely service
We utilize only high-quality materials
If you live in Cedar Hill or are planning to move to the area, give us a call today at 844-977-5274 for your free design estimate.